Orlando Lie Detection and Polygraph Testing
Lie Detection really works, and it's not just available to the FBI, movies producers, and talk show hosts. Polygraph testing is available to everyone in Orlando, Florida. Over the past decade lie detection technology has grown rapidly, primarily due to the invention of computerized lie detectors. Modern computerized Polygraph equipment removes the guess work. Using multiple sensors (breathing, heart rate, sweat, and voice) we can determine if someone is lying approximately 90% of the time. The other 10% of tests are usually found to be inconclusive, which means we cannot give you a yes or no answer.
The most common testing we perform is related to infidelity in a marriage or long term relationship. That being said, we also do a lot of employee Polygraphs, accidents, school cheating, theft, vandalism, alcohol addiction, drug abuse, gambling, employee sabotage, and employee accidents just to name a few. There is no technical boundary regarding lie detection, so if you doubt that someone is telling the truth, we can find the answer, as long as they are willing to be tested.
Lie Detector Testing starts at $150 and takes 2-3 hours to complete.
Our Lie Detector testing can be performed in your home or business, or you can come to one of our convenient testing locations in Orlando, Kissimmee and Sanford. The quality of the test will not be effected based on where the test is performed.
Relationship Lie Detector - Cheating, Affairs, Money Questions, Gambling, Addiction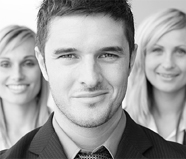 Do you have suspicions that your mate is cheating or having an affair? Most couples have daily routines and habits, and when there is a sudden change in a spouses behavior, worry can quickly set in that something is wrong. The good news is that we can find out if your husband or wife is cheating or has cheated on you in the past, which will allow you to move on with your life and stop worrying. The good news is, many people get tested and they are found to be telling the truth.
If you decide to go through with having your spouse tested, confronting your spouse is probably the hardest part, but if you layout the reasoning behind your suspicions, they are likely to understand and be happy to take a lie detector test. This is especially true if they have done nothing wrong. If they fight with you, or tell you that you are over-reacting, that could be a warning sign that you're correct.
The most common signs of cheating include sudden need to work late, secretive or protective with phone, online chatting, sudden change in sex drive, unexplained financial transactions, change in sex behavior, and a new habit of missing your phone calls or delayed response.
Fast Links

Other Locations